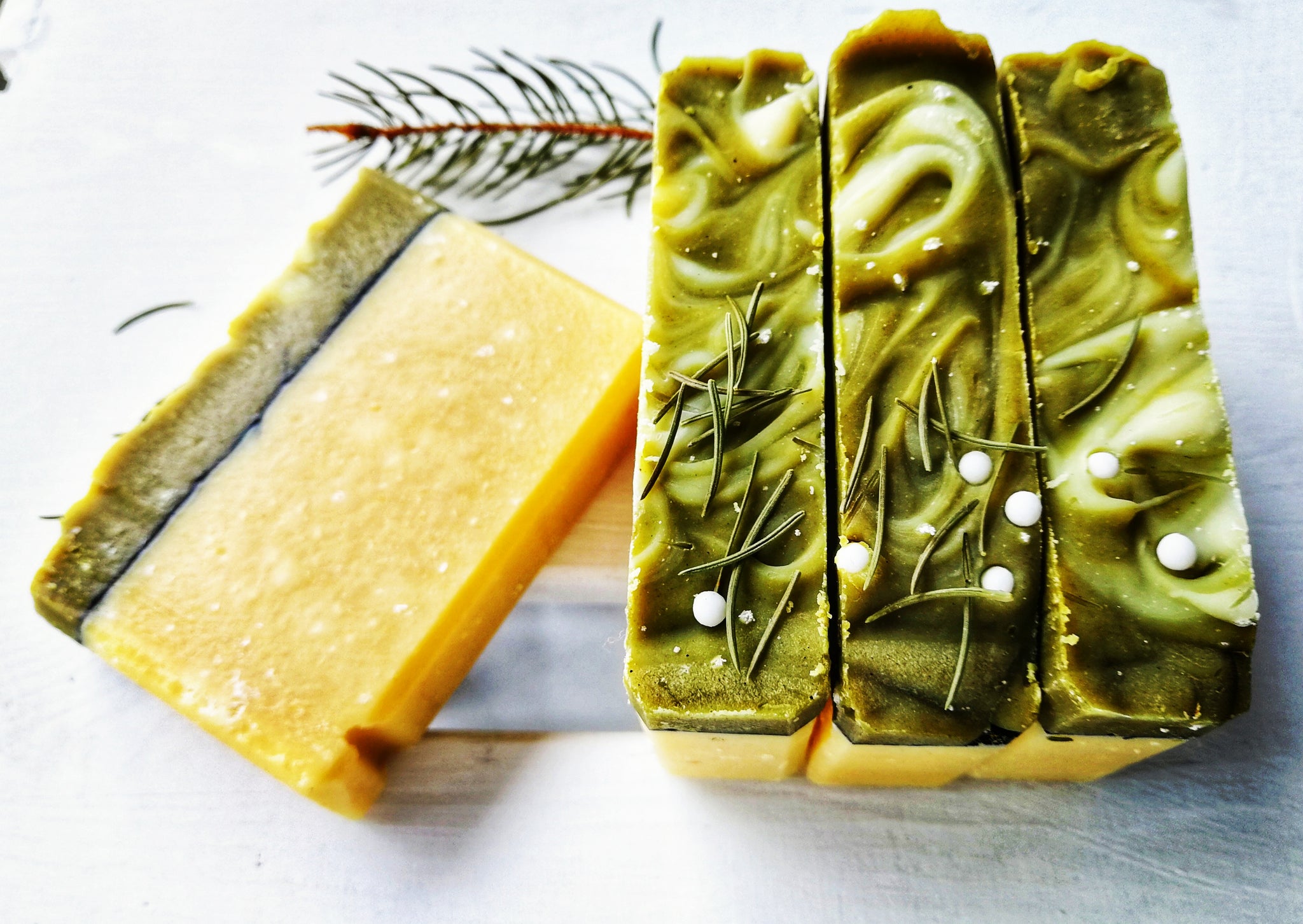 Whimsical Balsam Fir & Sweet Orange Goat Milk Soap
Let's embrace seasonal change with the gorgeous scents of Balsam Fir combined with Sweet Orange!  A moisturizing bar loaded with the goodness of shea butter, castor oil and goat milk, your skin will thank you for a fresh start in shedding that winter scruff!
Because each soap is individually cut and made in small batches, bars may vary in appearance.
Ingredients: sunflower oil, coconut oil, shea butter, olive oil, castor oil, goat milk, sodium hydroxide, balsam fir and sweet orange essential oils, spinach powder, kaolin clay, activated charcoal, tapioca beads.