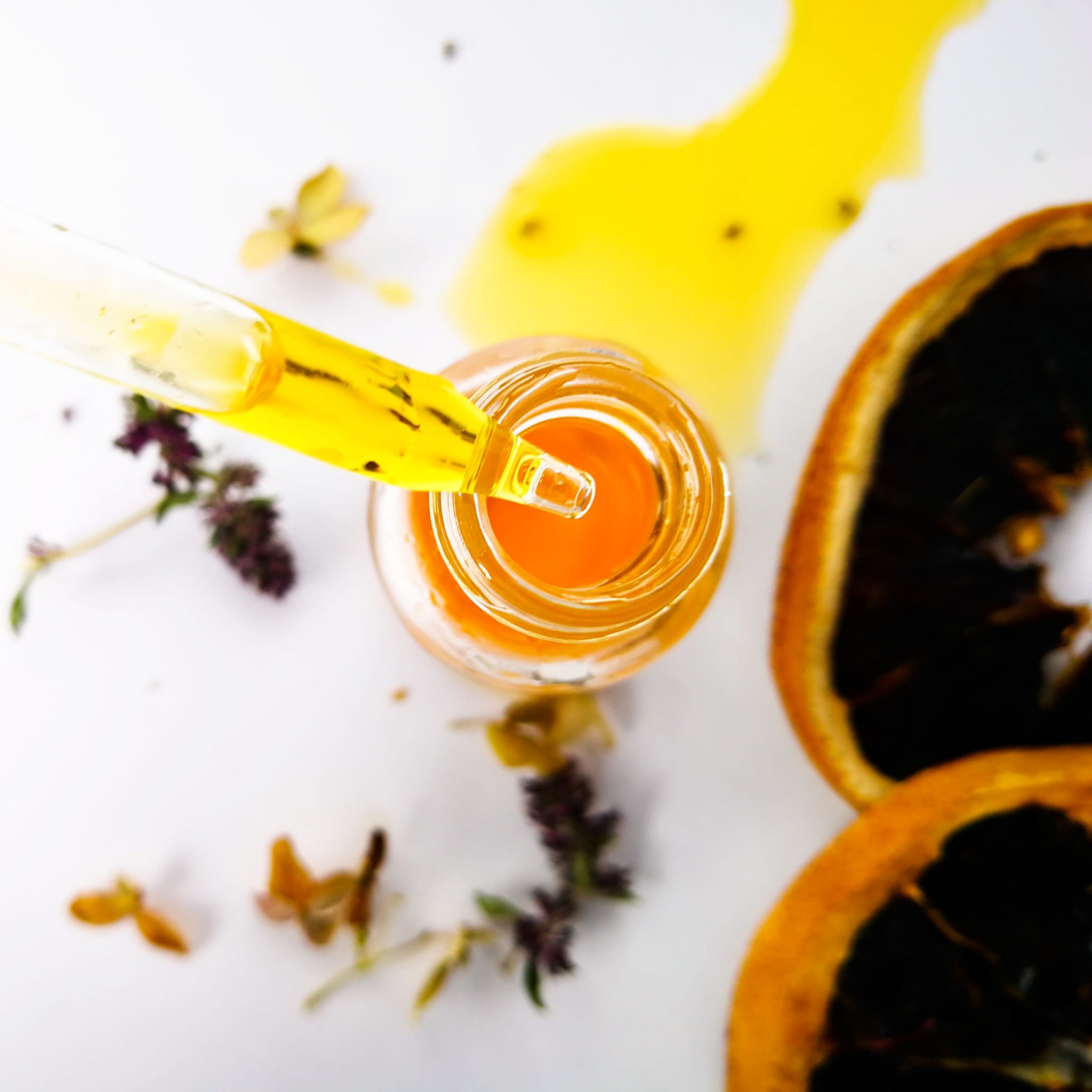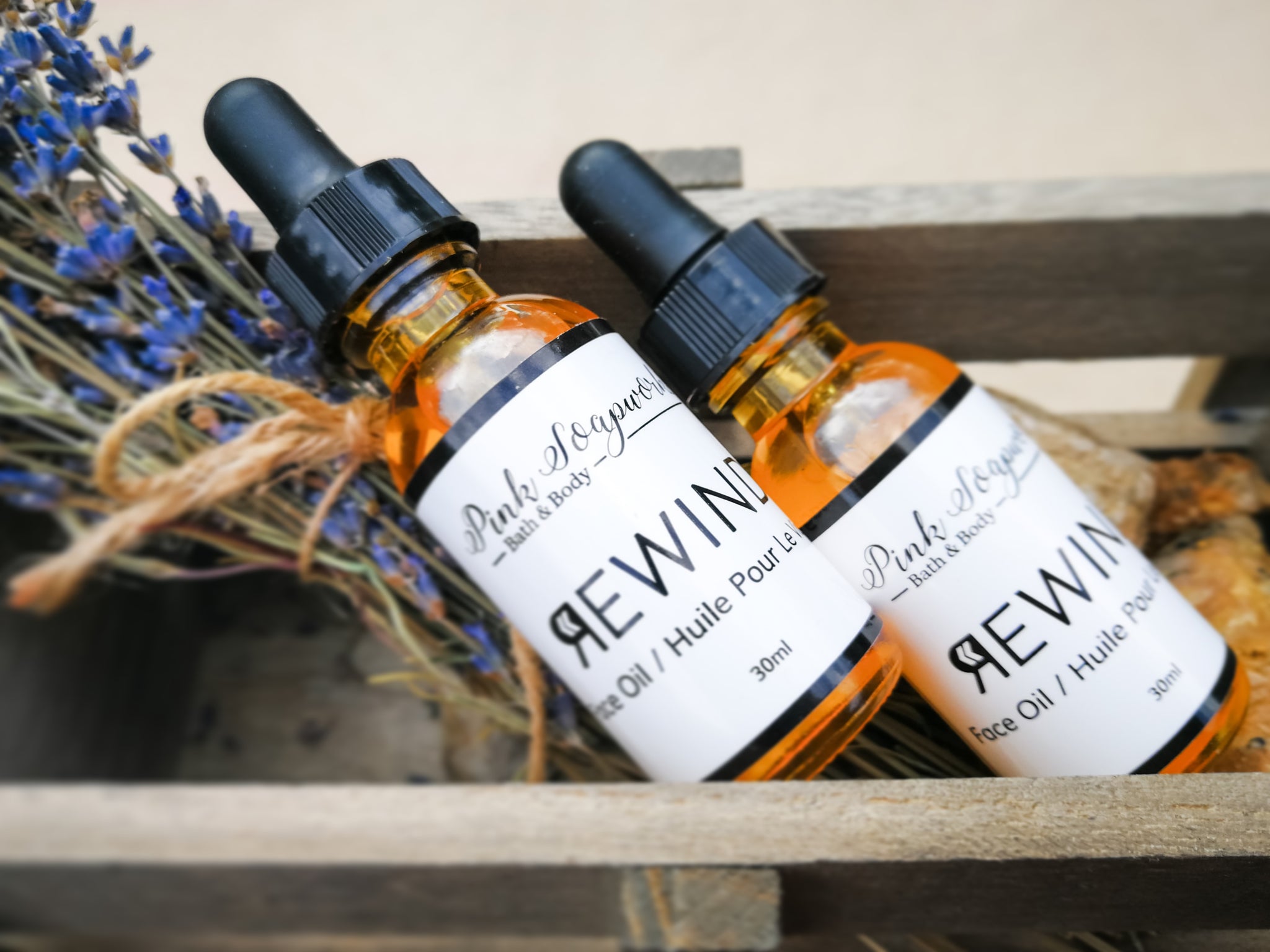 Rewind ~ face oil
This concentrated anti-aging blend quickly absorbs into the skin not leaving you oily or greasy. With the goal of replacing your moisturizer, Rewind can be applied morning or night, and also under your make up. A little goes a long way, 2 or 3 drops per application Is all you'll need. It also works wonders on dry or split cuticles, or those stubborn dry itchy spots that tend to find our skin in the winter months.
30ml glass jar with dropper
Ingredients: Jojoba Oil, Rosehip Oil, Apricot Seed Oil, Argan Oil, Grapeseed Oil, Carrot Seed Oil, Sea Buckthorn Oil, Vitamin E and Essential Oils.