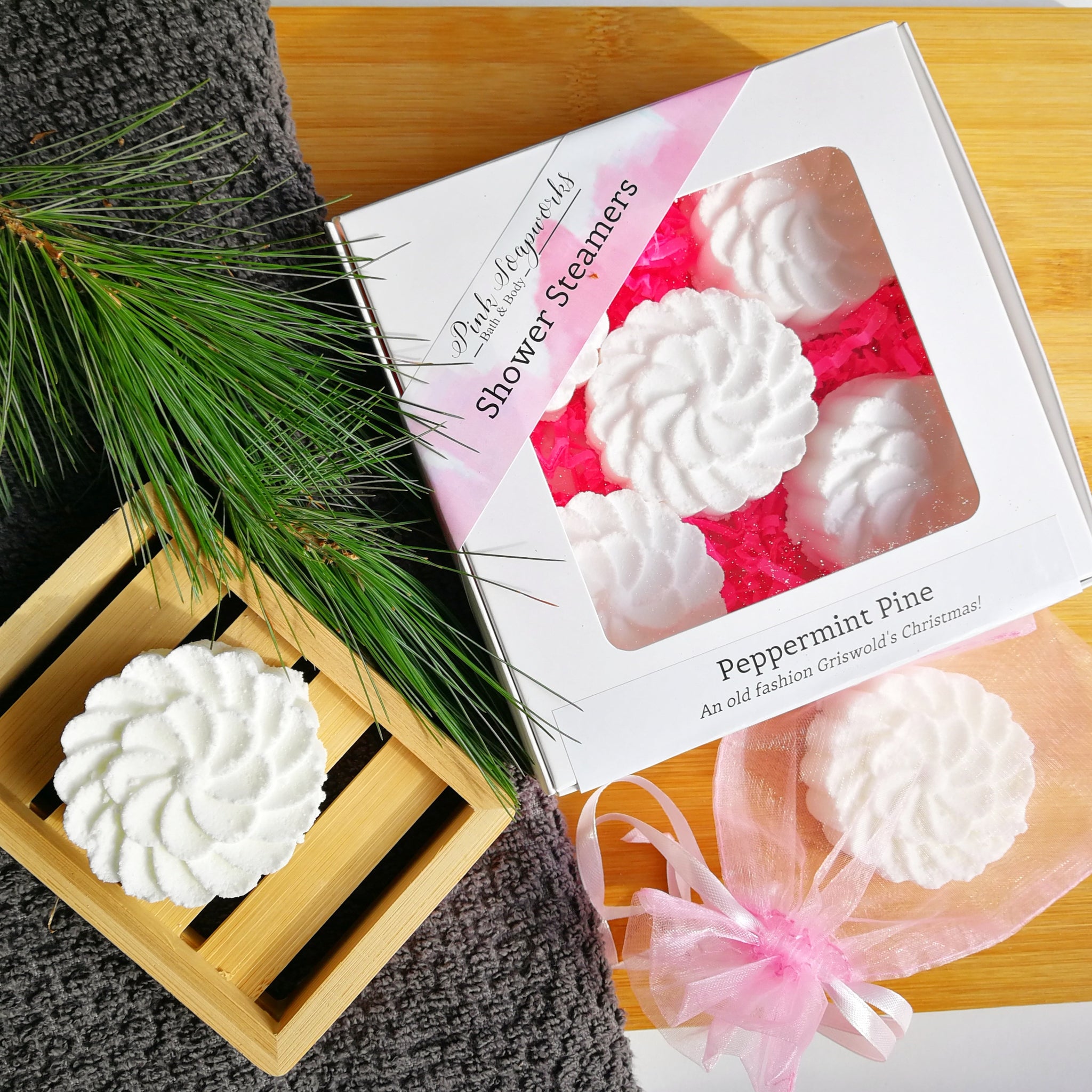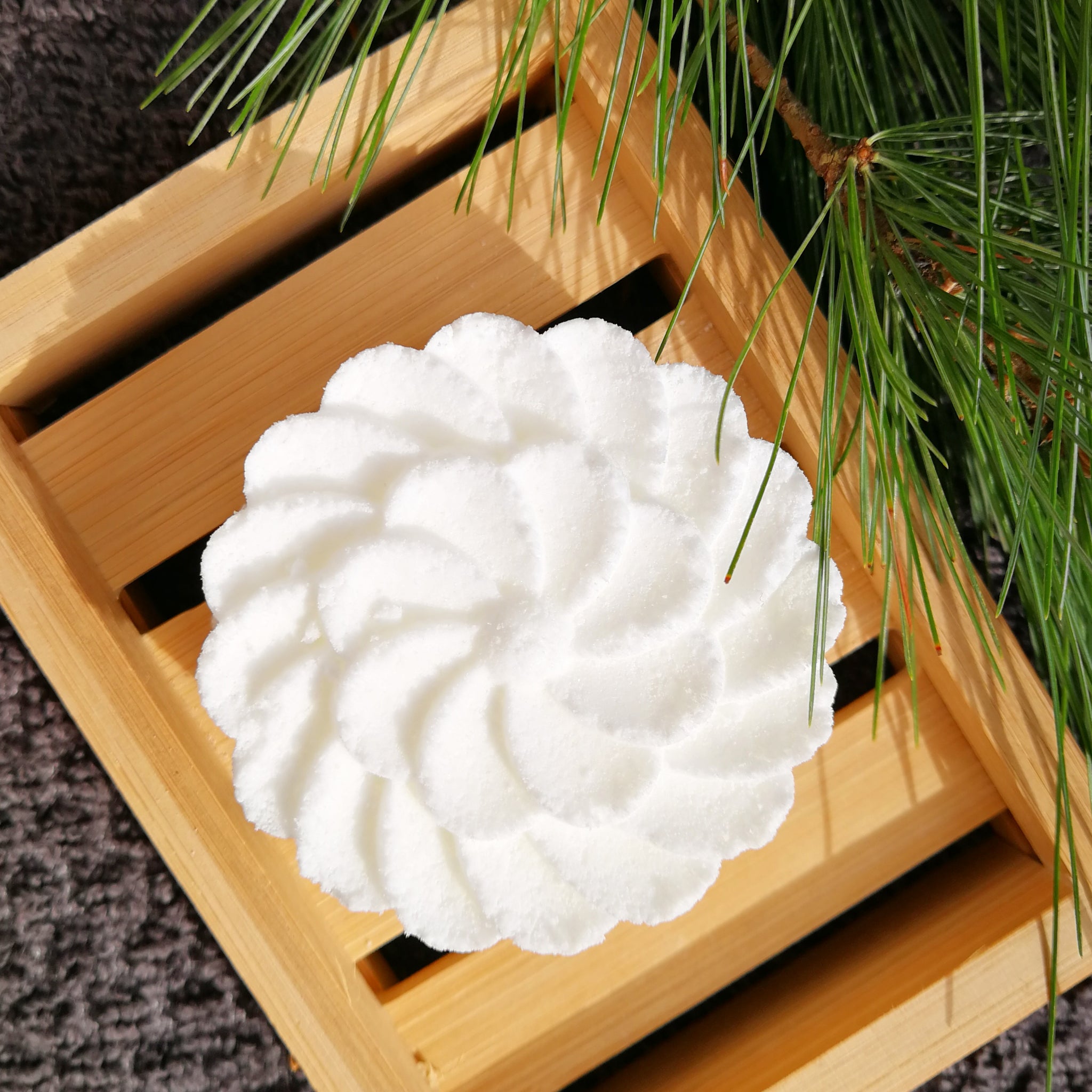 Shower Steamers
Open your scences! Shower steamers are THE thing!  A bath bomb for the shower! Place it anywhere in the shower and as the water hits it, it will release amazing scents for an aromatherapy experience. We've added menthol to help open your sinuses, helps to relieve cough, congestion, and allergy symptoms. We've also included an organza bag if you wish to hang your steamer! Each one lasts two to three showers, simply leave it to dry and enjoy it the next time!
Boxes contain four extra large steamers
Made with sodium bicarbonate, citric acid, witch hazel, essential oils, menthol.