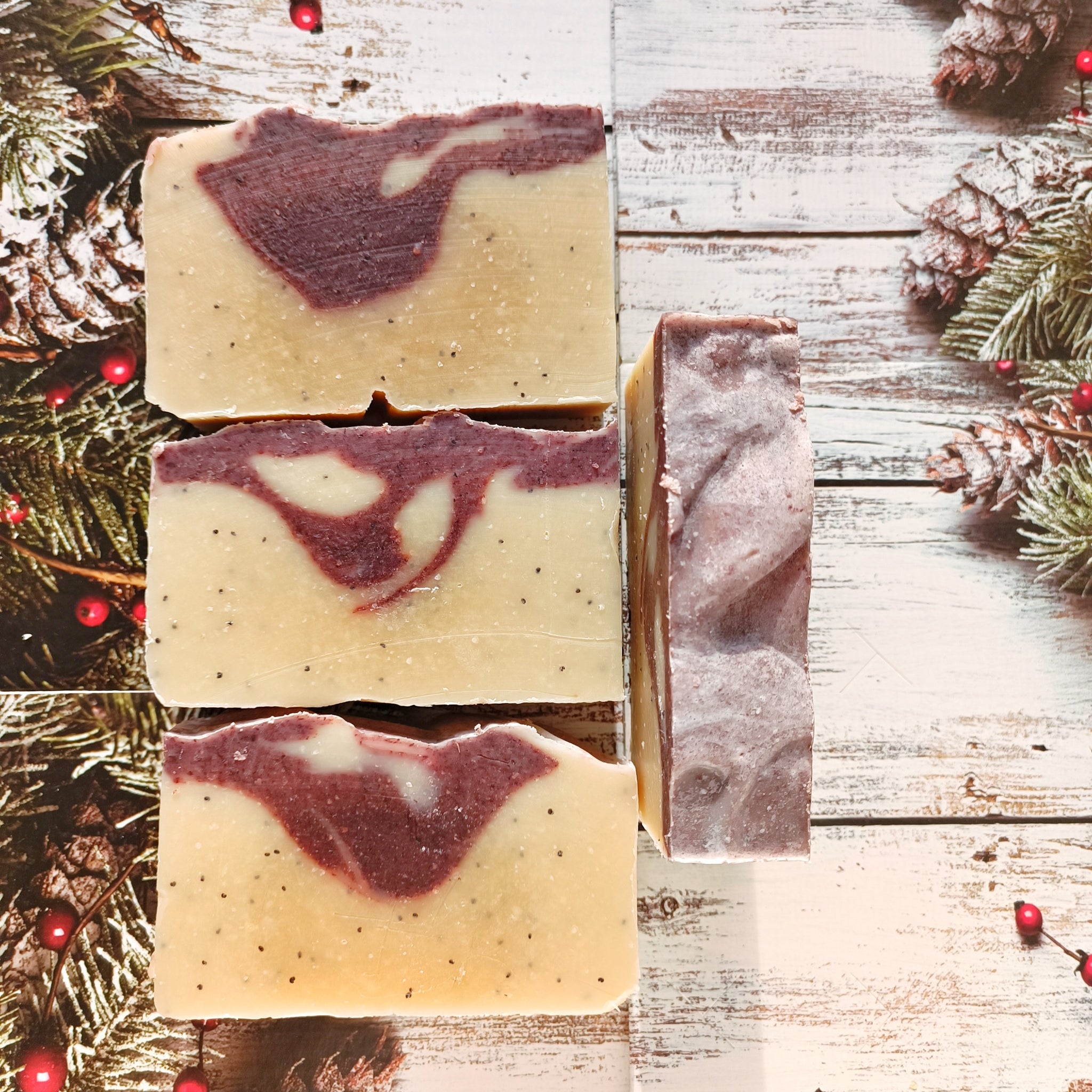 Sage & Bergamot Goat Milk Soap
A seasonally spirited scented bar. Light yet refreshingly earthy. Red sandalwood powder and poppy seeds provide light exfoliation, while goat milk, shea butter and almond oil bring this bar to a moisturizing high.
Made with coconut oil, palm oil, grapeseed oil, crude shea butter, almond oil, castor oil, goat milk, sandalwood powder, poppy seeds, sage & bergamot essential oils.
Available to ship as of November 23, 2022
Because each soap is individually cut and made in small batches, bars may vary in appearance.