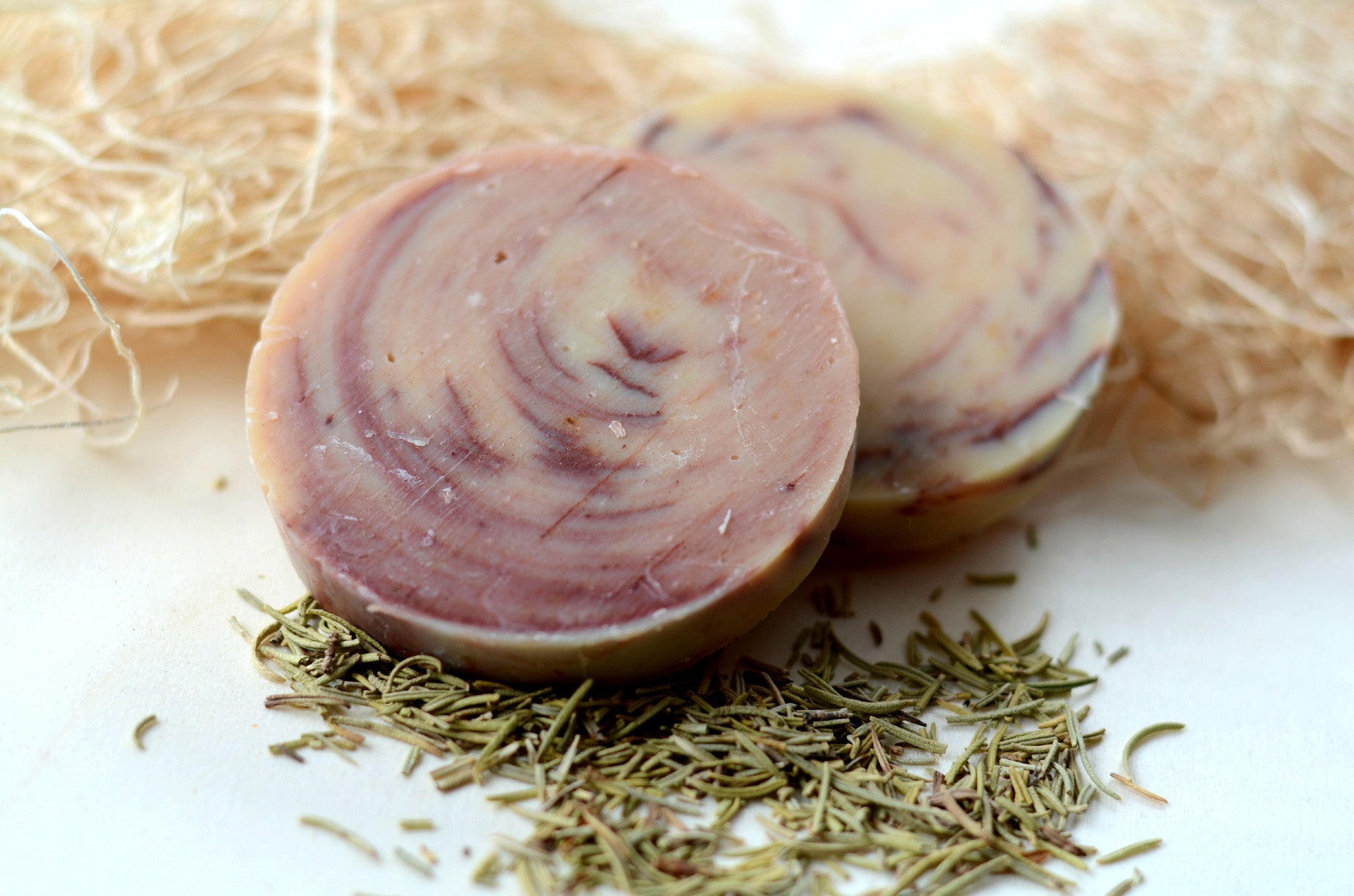 Rosemary Grapefruit Goat Milk Soap
We have combined grapefruit and rosemary essential oils to create a light fresh bar that offers stimulating and optimistic aroma. A moisturizing bar with mild exfoliation, it has a wonderful lather thanks to castor and coconut oil. This is also a fabulous kitchen soap, that will help neutralize tough food based odours that have soaked into your skin.
Made with coconut oil, palm oil, grapeseed oil, shea butter, almond oil, castor oil, goats milk, essential oils and clay.
Ready to ship November 28, 2022.