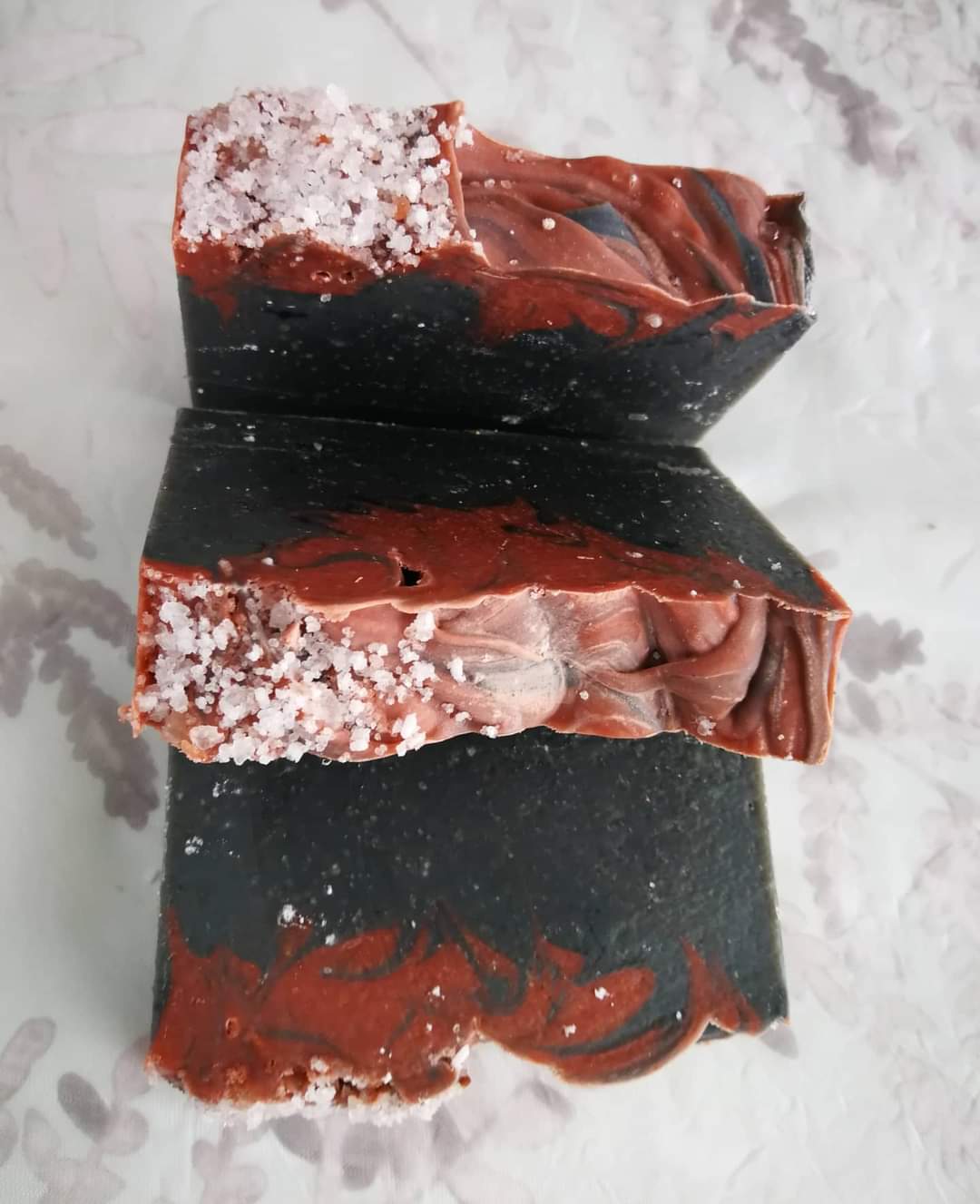 Lavender & Frankincense Goat Milk Soap
We've added a super Pink touch to these bars, and used Pink Himilayan Salts in the recipe 😍 These smokey swirls are loaded with fresh goat milk, frankincense & lavender, leaving your skin AND your senses rejuvenated, fresh and clean. We've also heard that you folks LOVE them as shampoo bars!
Ingredients; coconut oil, palm oil, olive oil, ricebran oil, castor oil, goat milk, lavender and frankincense essential oil, pink clay, activated charcoal, pink Himalayan salt.