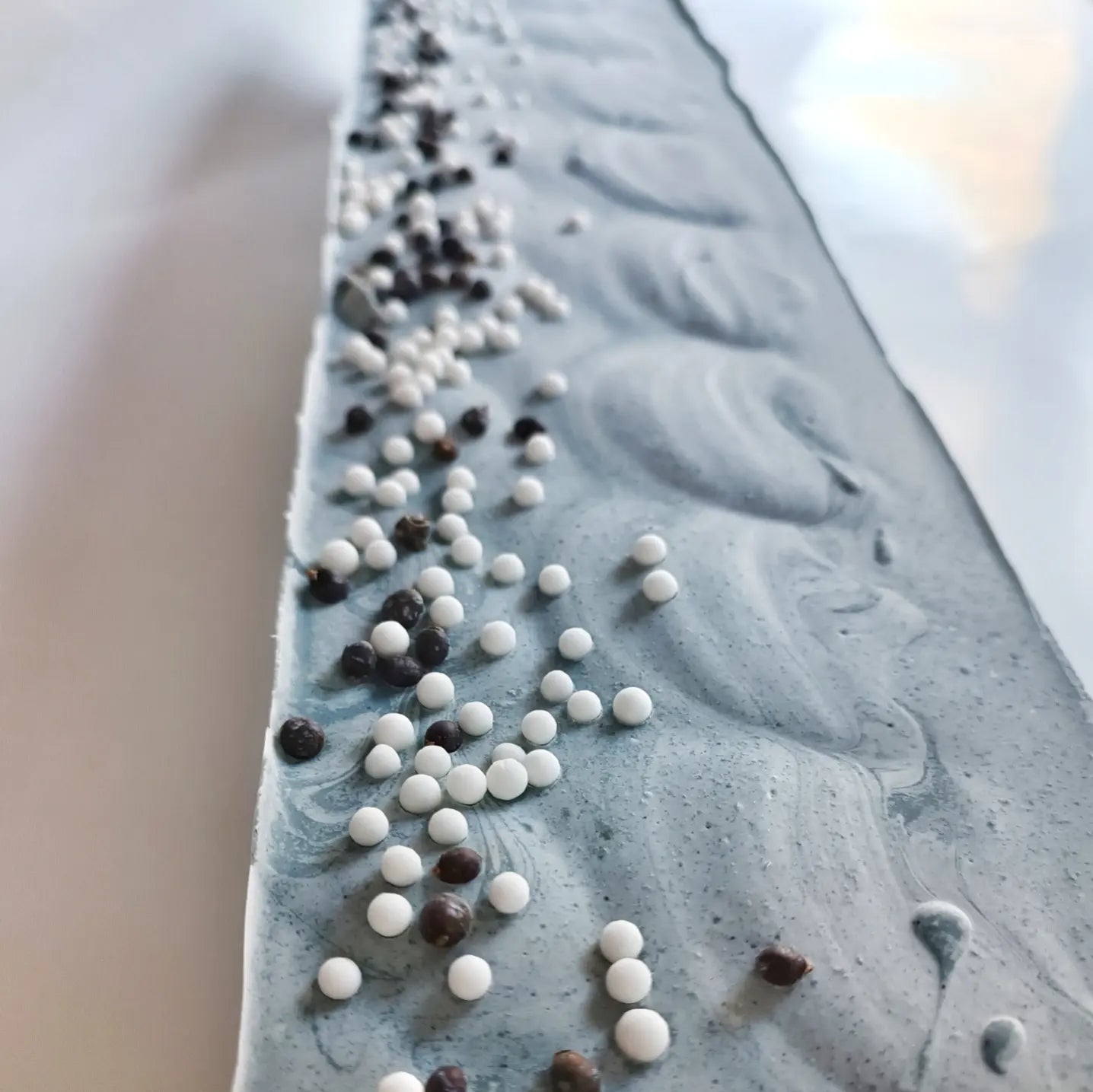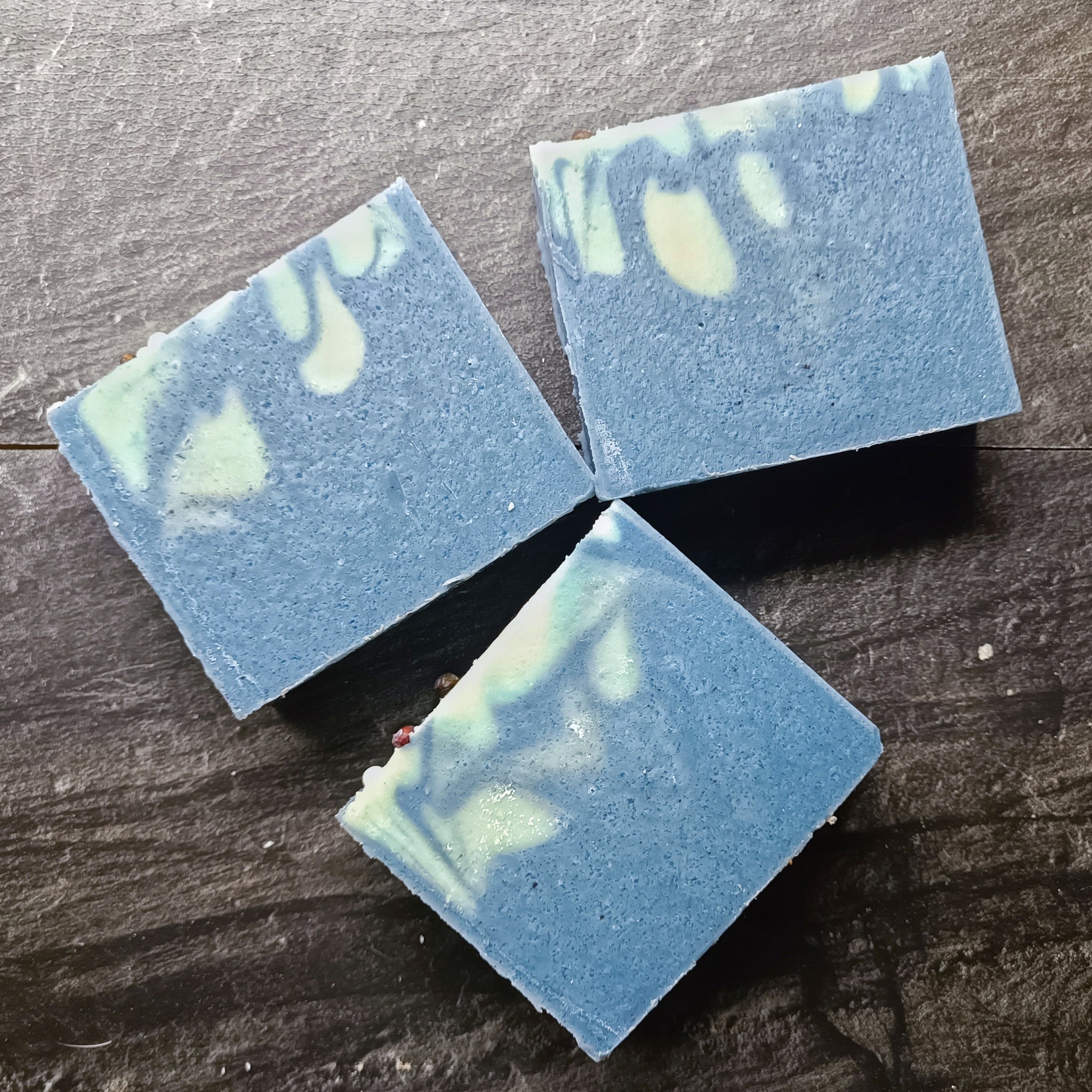 Juniper & Peppermint Goat Milk Soap
If you are ready for a touch of Jack Frost for your upcoming holiday season, we've got you covered! These indigo infused bars are a wake up call for your senses! Juniper and Peppermint essential oils will have you showering in delight, and your skin will thank you for it!  A beautiful lather with grapeseed and castor oil, this bar will also add a slick glide as a shave bar in a pinch!
Made with castor oil, sunflower oil, palm oil, olive oil, grapeseed oil, goat milk, indigo clay, tapioca pearls, juniper berries and essential oils.