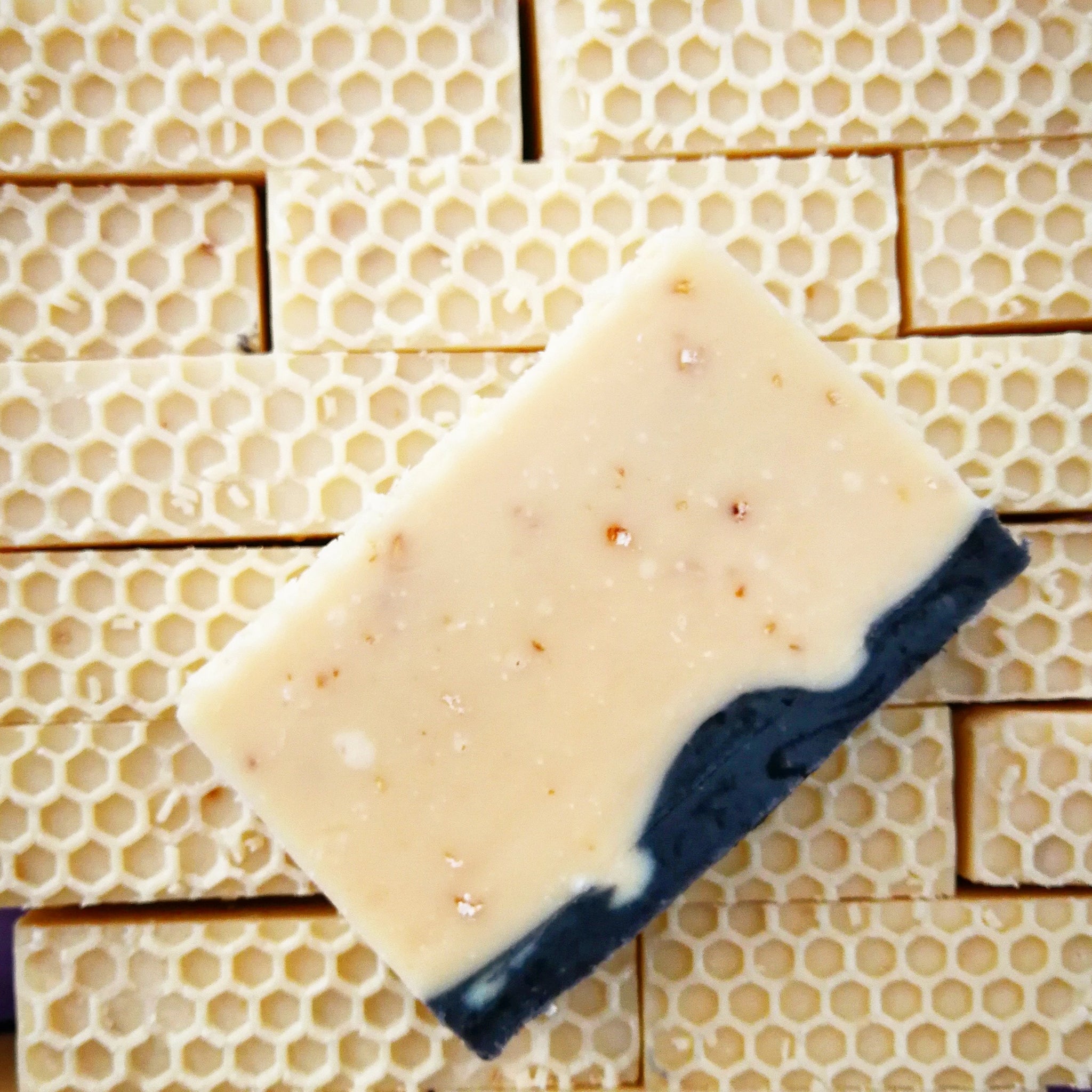 Honey & Oatmeal Goat Milk Soap
An earthy bar that will bring your senses and your skin back to the basics. Honey from locally sourced Clearydale Farms & activated charcoal, team up with Goat milk, castor oil and oatmeal to offer moisturizing, exfoliating detox, great for any skin type or body part.  The wholesome aroma of basil and tangerine essential oils are an exhilarating component to this bar.
Made with olive oil, palm oil, coconut oil, almond oil, castor oil, goat milk, sodium hydroxide, activated charcoal, honey, oatmeal (GF), tangerine & basil essential oil.