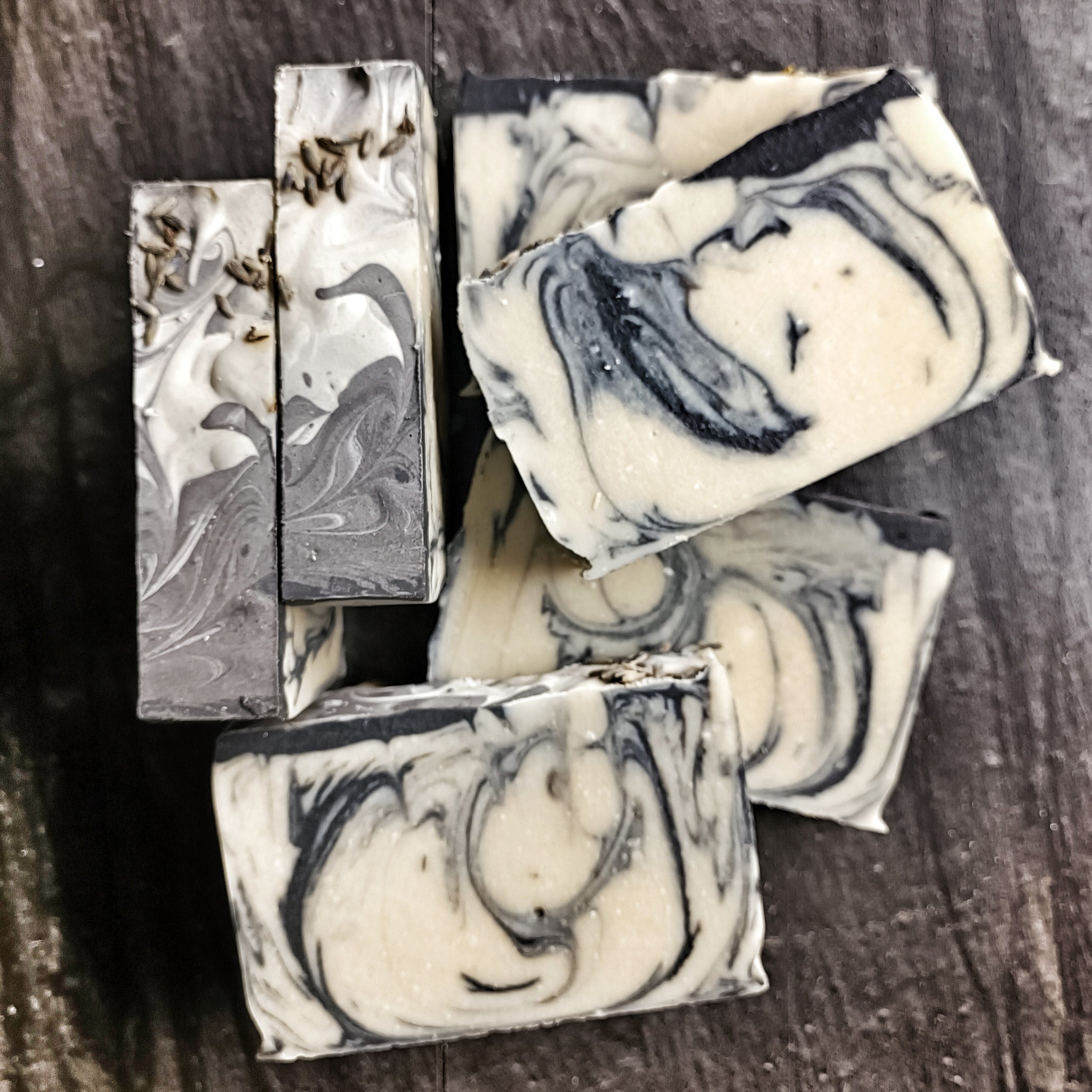 Black Pepper & Lavender
A hearty masculine bar with a sensitive twist. These beauties are loaded with the benefits of activated charcoal, moisturizing goodness of goat milk, and the smoothe arousal of black pepper & lavender essential oils. Great for an all over soap, but excellent for a smooth shave thanks to the grapeseed oil.
Made with castor oil, sunflower oil, palm oil, olive oil, grapeseed oil, goats milk, activated charcoal, lavender & black pepper essential oils.