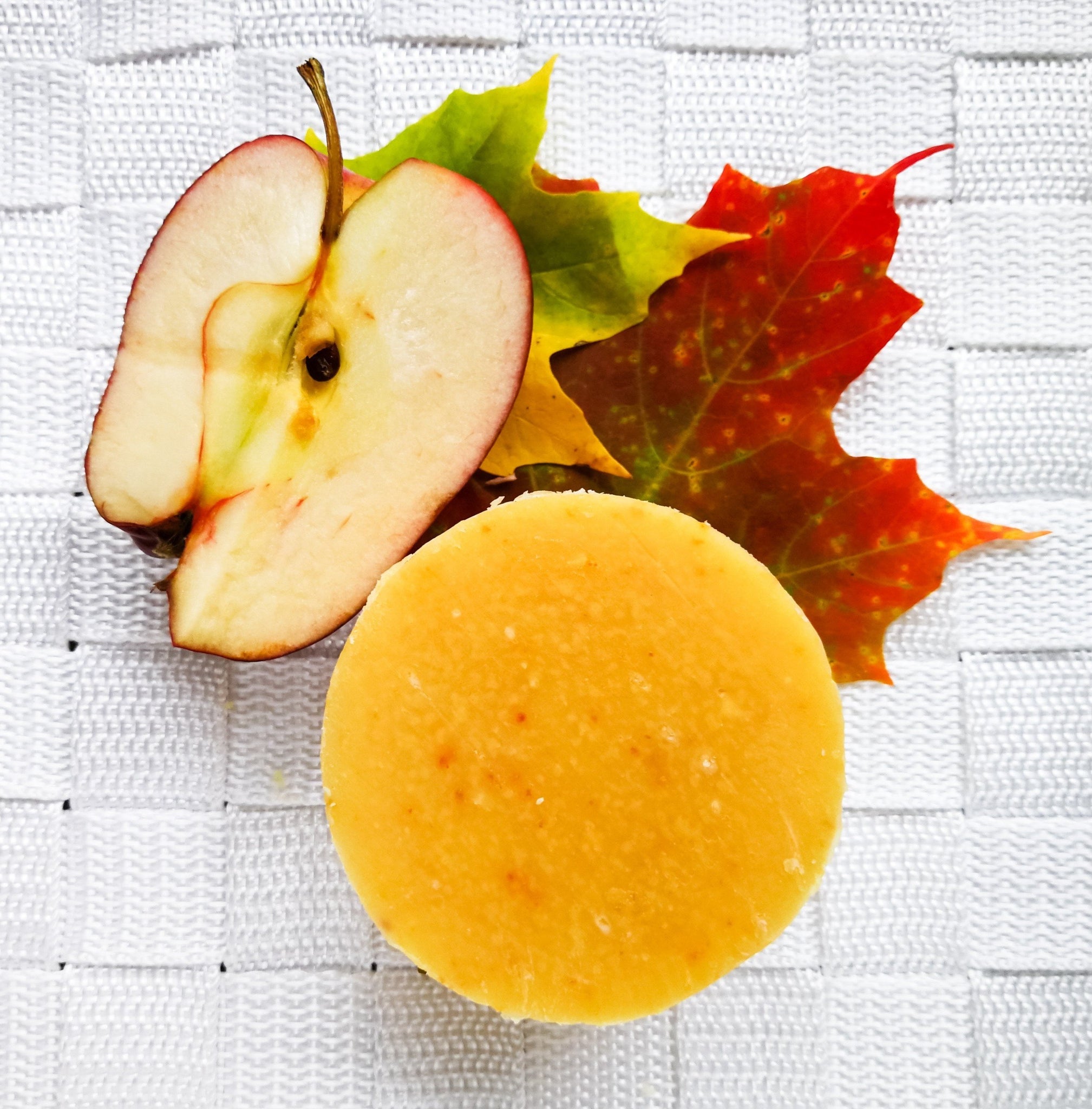 Apple Cider Goat Milk Soap
We have locally sourced fresh apple cider from Mountain Orchards, and put it in our soap. Apple cider had endless benefits, even when applied topically. It can aid the PH balance of your skin which is why we paired it with apricot oil, for a super treat for your face. This bar also makes a great shampoo bar, the cider will ease the scalp, and condition your hair.
Goats milk offers moisturizing properties, and this is a smoothe non exfoliating bar.
Made with palm oil, hempseed oil, olive oil, castor oil, apricot oil, coconut oil, goats milk, apple cider, cloves, tangerine / litsea/ cinnamon essential oils.
*Cinnamon essential oils MAY be an irritant to some sensitive skin types. We recommend doing a test patch on a small area of skin prior to full use.
Because each soap is individually cut and made in small batches, bars may vary in appearance.